Tutoring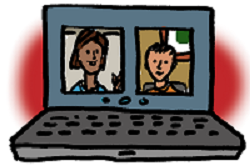 In view of what is going on right now, Readwrite is stepping up to assist you at home! Let's make sure your child starts the school year well prepared – We can help! Keeping you, your children and our teachers safe.
Available through Zoom conferencing.
Multiple Learning Styles
By tapping into each child's strengths, learning becomes easier
Individual Attention
Individual attention by our experienced teachers accelerates the learning process
Learn fundamentals
Experienced teachers are able to identify skill gaps that may be getting in the way of learning
Enjoyment
Knowing how to do the work makes school more enjoyable
Our teachers are trained to individualize a program to fit your student's needs and assist students with;
• Homework
• Keeping up
• Getting ahead


Who should take this class:

Any pre-k through 6th grade student:
– Who needs to keep up with reading demands
– Who is looking to enhance writing skills
– Or will benefit from personalized study and attention.

Testing & Programs – Grade Range 1st through 6th grade Special Summer Pricing for Online Testing & Programs

For more testing, program or tutoring information call Claudia at Readwrite 949-263-0633

Times: Scheduled by parents. Based, on experience, children do better with sessions of 30 to 45 minute.


SPECIAL PRICING REGULAR PRICING
3 hours $105.00 3 hours $180.00
4.5 hours $157.50 4.5 hours $270.00
6 hours $210.00 6 hours $360.00
8 hours $280.00 8 hours $480.00
Click here to get started (Go to Cart): Once you have signed up, a Readrwrite teacher will give you a call as soon as possible to schedule the sessions.