Teachers and Aides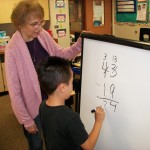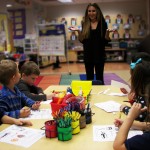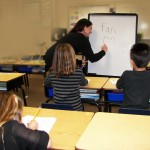 Readwrite Educational Solutions Inc. hires teachers, substitute teachers, aides, upper classmates/graduate college students and parents with teaching or tutoring experience. We are a year-round program providing training and all necessary materials for our teachers.
Readwrite classes are:
Reading, Math and More for Pre-k
Sound-Start Reading for Grades K-1st
Reading Development for Grades 2nd- 6th graders
Math Development for Grades 2nd- 6th graders
Speed Reading & Vocabulary Building for middle/high school
Study Skills & Test Taking Techniques for middle/high school
To be considered for a Readwrite teaching positions:
Credentialed teacher desired – not required
Classroom experience or tutoring experience required
Love of teaching kids
Reliable transportation
Be able to pass a criminal background check
You can earn extra money and help children learn at the same time. Readwrite pays the after-school rate of $14 – 20 per class hour.
Where do we hold classes?
Call Claudia at 949-263-0633 for additional details.
If we are not in your area or school, call us and we will talk about expanding into your area.